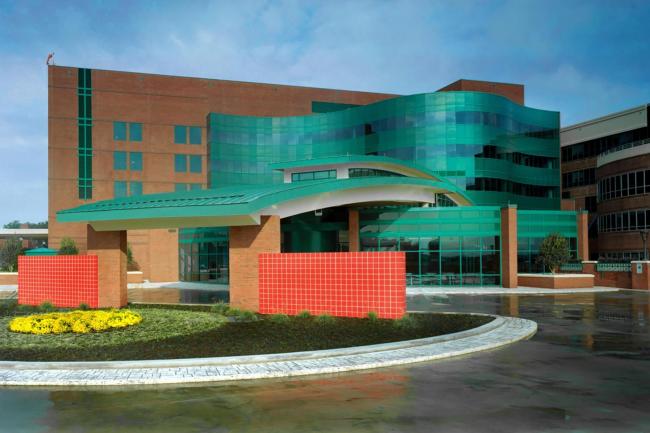 Spartanburg, SC
Spartanburg Medical Center
"When you have patients in intensive care and seconds count, second best just doesn't cut it," says Tim Godfrey, plumbing project coordinator at Spartanburg Regional Medical Center, a 534-bed teaching and research hospital in Spartanburg, S.C. Having the best means specifying products that meet the high hygienic standards of a hospital and that work reliably, year after year.
That's why Spartanburg chose Sloan plumbing fixtures when it customized a patient care module to be used in rooms throughout its intensive care ward. Sloan was a logical choice because Spartanburg already had years of successful service from Sloan touch-free, sensor-activated faucets and Flushometers installed elsewhere in the hospital The self-contained module has a sink, commode, countertop, dialysis hook-up, bedpan washer and toilet accessories.

The ADA-compliant module includes: Sloan's ETF-770 sensor-activated hand-washing faucet, a Sloan Hydraulic Royal® Flushometer system and a Sloan Slimline® bedpan washing system.

"We used the competition in the past because of price considerations. The repair rate then quadrupled," says Godfrey. "When you have 3,000 flush valves and electronic faucets in a hospital, they'd better work - from a time and money savings position, as well as for the cleanliness and reputation of the hospital."

As the hospital expands, it continues to add Sloan products sensor-activated faucets and Flushometers, as well as Optima® wash stations and scrub sinks.