 Design Days at the Sloan Chicago Showroom
Join us for the first annual Fulton Market Design Days, June 12-14, 2023. Visit the Sloan Chicago Showroom and explore our innovative products, sustainability and wellness initiatives, and inspiring showroom space. While you are in Fulton Market, you can also visit a coalition of 30+ design-forward manufacturers who have joined together to showcase products and solutions to inspire the future of design.
RSVP here Shuttle schedule
The Sloan Showroom
A space created to imagine, explore, and invent new concepts through interactive product displays and curated room designs.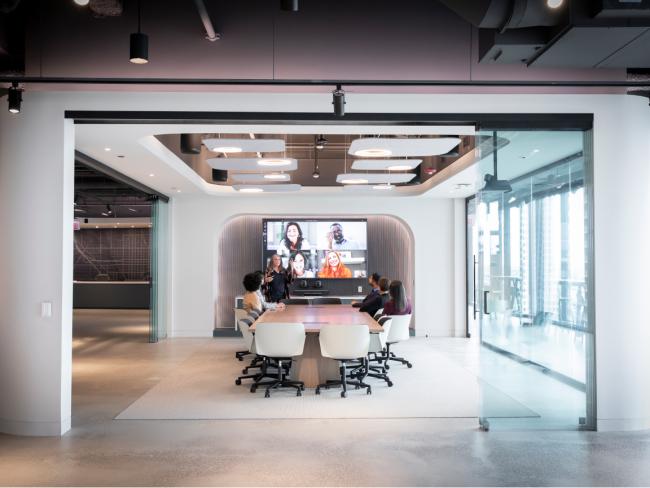 An immersive space to imagine and invent
Our flagship showroom and office space is located at 333 N. Green Street, in Chicago's storied Fulton Market District. This breath-taking space was created to help designers and architects imagine, explore, and invent new concepts through interactive product displays and curated room designs.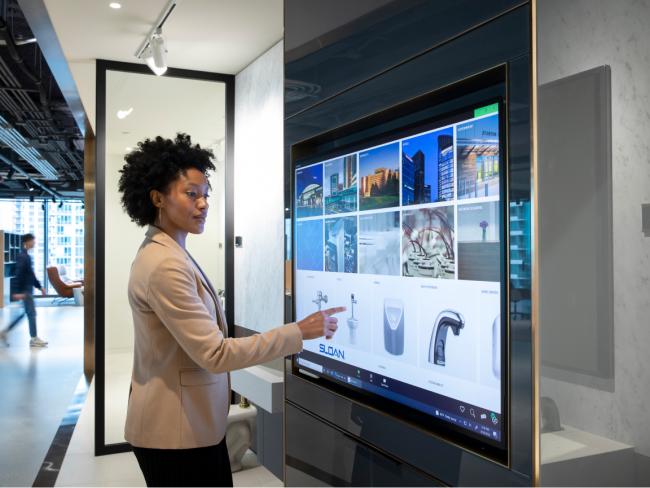 Explore and create in an interactive environment
Visitors can learn more about Sloan's sustainable products, experience customization options such as special finishes and engravings, and explore the latest technology innovations with connected products. The state-of-the-art collaboration center has 3D printers, an interactive sink configurator, and a custom virtual reality system that help showcase Sloan's design innovations in an immersive environment.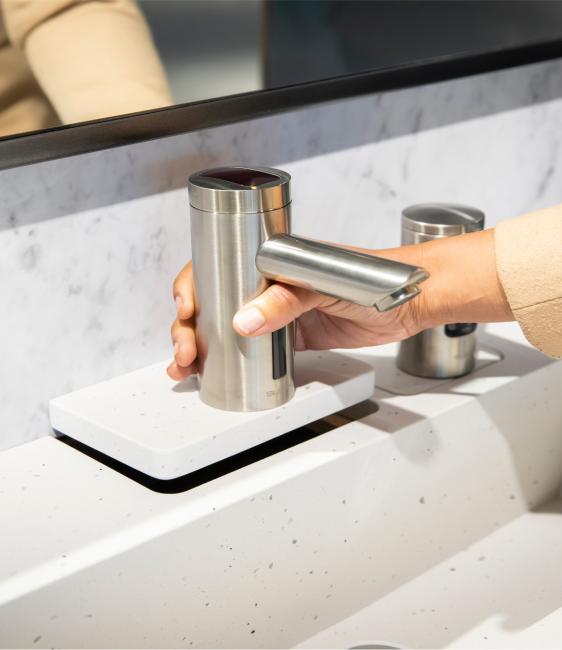 Experience special finishes and engravings.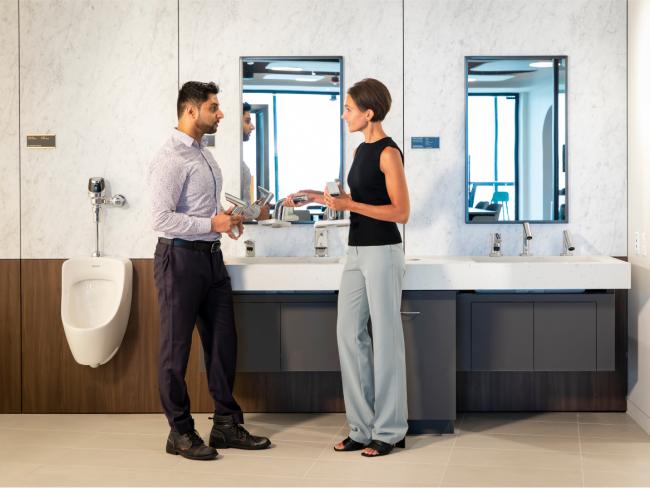 Interact and try different products in real life restroom displays.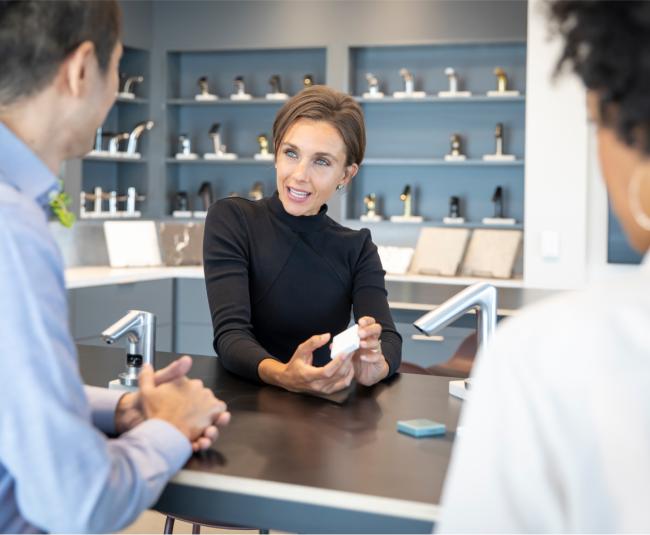 Work throughout the showroom in a variety of collaborative spaces.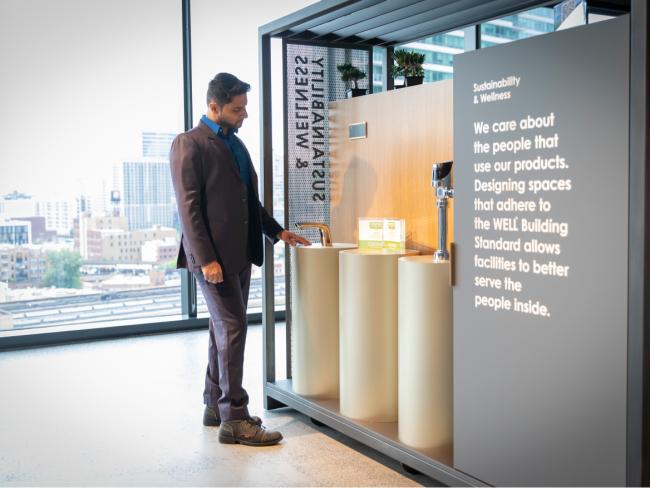 Learn more about Sloan's commitment to sustainability and wellness.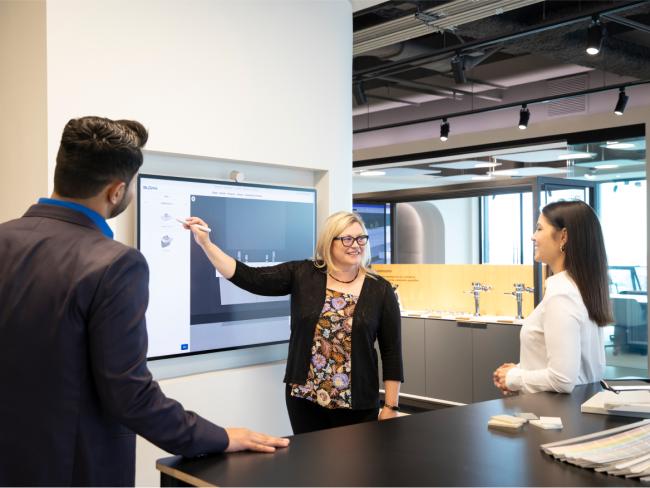 Our interactive touch displays allow for group collaboration.
"Sloan has been synonymous with Chicago since the company's inception in 1906. Our expansion into the Fulton Market District is historic and exciting, as we're proud to return to our roots so close to where the company was built."
— Kirk Allen, Sloan co-president and CEO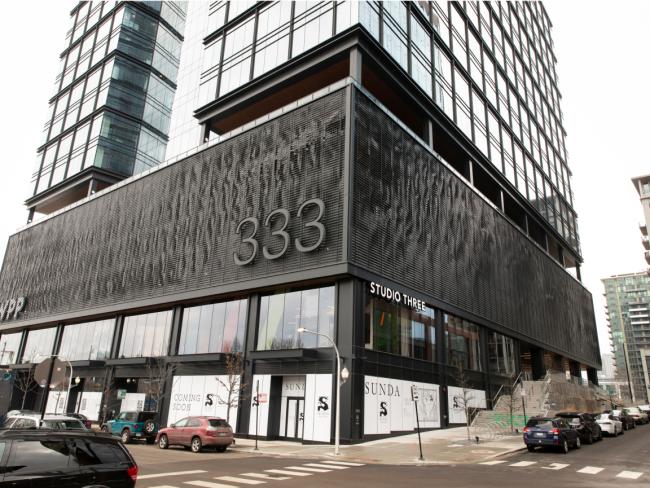 Moving forward in the Fulton Market District
Sloan's new space represents a return to the company's origins, as Sloan was initially founded on nearby Jackson Boulevard. Joining the thriving Fulton Market District shows Sloan's continuous efforts to retain and attract new talent with future-forward amenities, multiple locations, and flexible working policies.
Experience the showroom
Sloan showroom appointments are recommended. Please fill out the form below to setup a visit with a Sloan expert.