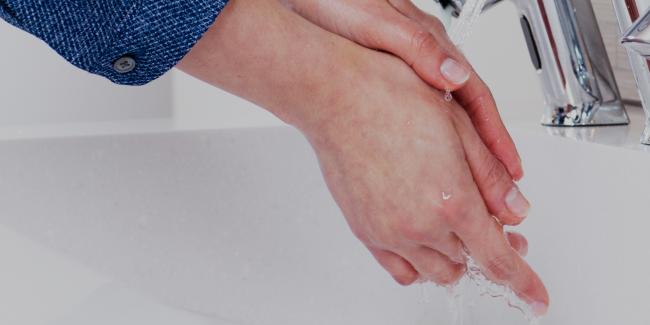 Coronavirus Relief Stimulus
Use your Coronavirus Relief Stimulus to update to touch-free for hygiene and wellness.
The importance of touch-free.
Sensor-operated products lead the way to the commercial restroom's future, as increased importance on hand hygiene has accelerated the need for touch-free products. As part of the Coronavirus Relief Stimulus Funding, there are several options to access funding for improvements and updates to restrooms with touch-free products. Read below to find the most suitable funding options and products for your needs.
Learn more about the funding available for education.
ESSER: Elementary and Secondary School Relief Fund
Funding for K-12 facilities receiving Title 1 funding
Learn more
HEER: Higher Education Emergency Relief Fund
Funding for Higher Education Facilities receiving Pell Grants
Learn more
Sign up for your free facility audit.
Sign up to be connected with your local Sloan rep and start an audit of your facility. We'll review the number of restrooms and products in order to provide recommendations on a path to updgrade.
Want to learn more?
Contact your local rep to learn more about converting you facility to hygienic touch-free or to receive a quote that fits your budget.
Get updates on Coronavirus Relief Stimulus Funding
Check out Sloan's webinars on touch-free tech.